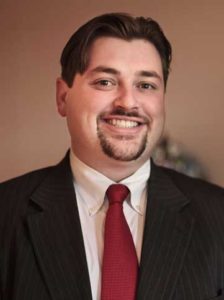 Alex Filippini (Santa Barbara, California) grew up working alongside his brother, Ian Filippini, in his father's wealth management business. He has spent his life helping clients through the various intricacies of wealth management and retirement planning.  Alex Filippini is an Investment Advisor Representative and a licensed California Insurance Agent.
As a child, Alex Filippini was fortunate to grow up in Pebble Beach, California and golf every weekend.  He has continued golfing into his adult years, although he finds it hard to want to spend his free time away from his daughter, Olivia.  Unlike his brother, Ian, who burns water, Alex has developed an excellent skill set in the kitchen and enjoys cooking many types of cuisine, Italian being his favorite.
Alex began volunteering with the Mental Wellness Center of Santa Barbara in 2013 and also served on the board of directors.
Alex works in both the Santa Barbara and Westlake Village locations in California.
Please see the important disclosures below.